Jennifer Seminerio Diehl, MD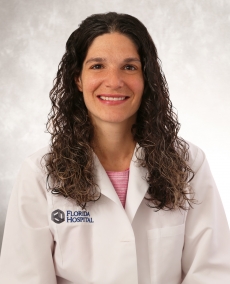 Jennifer Seminerio Diehl, MD
Gastroenterology
Accepting new patients
Locations
Tampa
AdventHealth Medical Group Gastroenterology at Tampa
3000 Medical Park Dr.
Ste. 500
Tampa, FL 33613
813-615-7028
Formerly known as FHPG Gastroenterology Center
Expertise
Biography
Dr. Seminerio is a board certified and Mayo Clinic trained gastroenterologist with a specialization in Inflammatory Bowel Disease (IBD). Dr. Seminerio has a clinical focus in Inflammatory Bowel Disease, specifically Crohn's Disease and Ulcerative Colitis. During her fellowship training at the University of Pittsburgh College of Medicine, Dr. Seminerio trained in both the outpatient Inflammatory Bowel Disease clinic and utilized her IBD knowledge for inpatient services. Dr. Seminerio has experience in performing Chromo endoscopies to assess for evidence of dysplasia and she uses therapeutic drug monitoring to evaluate if her patients are on the adequate doses of medications. Dr. Seminerio's specific area of research interests include obesity and how it relates to IBD.
Care Philosophy
She is passionate about providing personalized quality care to the Tampa Bay area and using her skill set to give her patients the best quality of life.
Education
Medical University of Ohio at Toledo
Fellowships
University of Pittsburgh School of Medicine
Board Certifications
Gastroenterology: The American Board of Internal Medicine