Marikit Masigla, APRN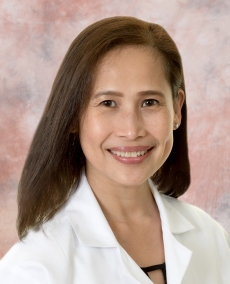 Marikit Masigla, APRN
Cardiology
Cardiovascular Disease
Accepting new patients
Locations
Sebring
AdventHealth Medical Group Interventional Cardiology at Sun N Lake
4240 Sun N Lake Blvd
Ste 202
Sebring, FL 33872
863-471-3926
Formerly known as Interventional Card
Expertise
Biography
Marikit Masigla, APRN, has a passion for helping people and always strives for excellence when it comes to caring for her patients.
Marikit is a certified advanced practice registered nurse and a member of the American Association of Critical Care Nurses and American Association of Nurse Practitioners. She joined AdventHealth in 2010 at the Sebring campus where she served as a staff nurse, charge nurse, nurse educator and nurse leader in the critical care department. She also served as the staff nurse for pre- and post-recovery in the heart and vascular unit.
When she isn't working with patients, staying in touch with nature keeps Marikit refreshed, recharged and ready to serve the needs of others. She also loves to travel.
Care Philosophy
Marikit is dedicated to keeping hearts healthy and spirits high by providing courageous and compassionate care to all patients. She believes we are at our best when serving others, and the calling to serve as a nurse is her greatest purpose.
Education
Chamberlain College of Nursing, Central Luzon Doctors' Hospital Educational Institution, Philippines
Board Certifications
Nurse Practitioner: FamilyMedicine - American Academy of Nurse Practitioners