James Pilkington, MD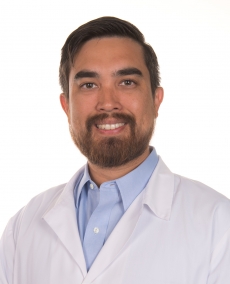 James Pilkington, MD
Urology
Accepting new patients
Locations
Lake Wales
407 South 11th Street
Lake Wales, FL 33853
844-634-3627
Expertise
Biography
Dr. Pilkington will begin seeing patients September 9, 2019.
James E. Pilkington, M.D., a robotically-trained urologist and a Lake Wales native, is excited to be treating patients in his home town and in Polk County. He attributes his passion for medicine to his mother, a healthcare professional that supported local humanitarian projects for education, healthcare and the arts.
Dr. Pilkington graduated as valedictorian from Lake Wales Senior High School in 2005, finished his undergraduate studies, and moved on to medical school. During medical school, Dr. Pilkington decided to pursue a specialization in urology and genitourinary surgery.
Technology inspired Dr. Pilkington to choose urology as his specialization. He performs minimally invasive surgery and robotic-assisted surgery, and operates in both inpatient and outpatient surgery centers.
Dr. Pilkington's practice philosophy is to care for his patients in the same way he we wants physicians to care for him and his family. His areas of interest are urologic malignancies, kidney stones, female urology and erectile dysfunction. He believes in serving the community that his mother always loved and that nurtured him throughout his formative years.
Dr. Pilkington see patients of all ages, both male and female. He provides treatment for:
•Diseases of the lower urinary tract such as: ?BPH (enlarged prostate)
?Urinary incontinence – male and female
?Overactive bladder
?UTIs (urinary tract infections)
?Elevated PSA
?Erectile dysfunction or impotency
?Kidney stones
?Cancers (kidney, bladder, prostate and testicular)
?Male infertility
?Female pelvic organ prolapse
Dr. Pilkington also provides:
•Circumcision
•Newborn circumcision
•Vasectomy