Juan Omana, MD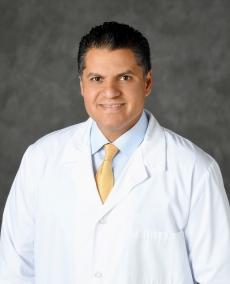 Juan Omana, MD
General Surgery
Accepting new patients
Locations
Kissimmee
AdventHealth Medical Group General Surgery at Kissimmee
201 Hilda Street
Suite 26
Kissimmee, FL 34741
407-944-3071
Formerly known as FHMG_Surg Spec of Kissimmee
Expertise
Biography
Juan Omana, MD, is a board-certified general surgeon with advanced training in minimally invasive surgical techniques and clinical research. He received his medical degree from the Universidad de Montemorelos in Mexico before relocating to New York where he completed his residencies and fellowships, including a prestigious clinical research fellowship at Mount Sinai School of Medicine. Dr. Omana specializes in procedures to treat acid reflux and other gastrointestinal conditions, hernias and endocrine disorders. He is a member of the American College of Surgeons and the Society of American Gastrointestinal and Endoscopic Surgeons, and frequently publishes his clinical findings in peer-reviewed journals and publications.
Differentiators

Dr. Omana has been selected as one of Orlando's Magazine's Best Doctors since 2014. He was also accepted as an American College of Surgeons Fellow and has taken several leadership positions within the medical staff where he has had the opportunity to lead, interact and connect with other physicians. He is an expert in laparoscopic and minimally invasive procedures. Most of the procedures that he performs are with minimal scars and quick recovery time.
Care Philosophy
Dr. Omana believes in the Whole Care experience. He provides care for the body, mind and spirit to advance his patients' overall wellbeing.
Education
Universidad De Montemorelos
Residencies
General - Montefiore Medical Center
Board Certifications
Surgery: The American Board of Surgery