Raul Badillo, MD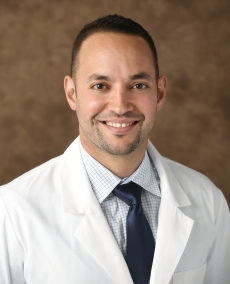 Raul Badillo, MD
Gastroenterology
Accepting new patients
Locations
Expertise
Biography
Raul J. Badillo, MD, is a board-certified and fellowship-trained gastroenterologist with top-notch credentials and a reputation for outstanding patient care. Fluent in English and Spanish, he began his career as an award-winning student at the University of Central Florida and earned his medical degree at the Boston University School of Medicine in Massachusetts. Upon completing his internal medicine internship and residency training at the University of Florida, he was selected for a prestigious gastroenterology fellowship at the Mayo Clinic in Jacksonville, where his dedication resulted in a large philanthropic donation to the clinic in his honor from the R & R Geller Foundation. He has written a book chapter on gastroesophageal reflux disease, and his recent research interests have included esophageal disorders, diverticular polyps and colorectal polypectomy techniques.
Awards & Recognition
Dr. Badillo strives for a work/life balance. He limits the amount of patients he is willing to see, not only because he wants to provide quality care but also to be able to spend time with his family every evening.  Dinner with the family is a special time and thanks to AdventHealth, he is able to manage his schedule to his liking.
Differentiators
Aside from good bedside manner, Dr. Badillo is able to provide quality care because of his wonderful training at Shands at the University of Florida and The Mayo Clinic in Jacksonville. There he received various teaching awards, resident of the year award and a gift to the Mayo Clinic Florida inflammatory bowel disease clinic in his honor for $250,000.
Care Philosophy
Dr. Badillo gives his patients the attention and time they deserve to fully understand their health problems and ensure the appropriate treatment plan. He takes pride in knowing his patients are satisfied with their visit, and is happy at the end of the day knowing he did his absolute best for each one.
Fellowships
Mayo Clinic in Jacksonville - Graduate Education
Mayo Clinic Jacksonville
Residencies
UF Health Shands Florida - Graduate Education
Shands Hospital at the University of Florida
Board Certifications
Gastroenterology: The American Board of Internal Medicine