Mihir Patel, MD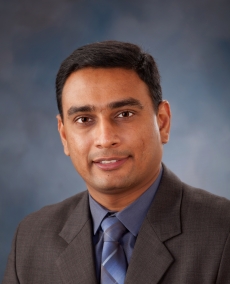 Mihir Patel, MD
Gastroenterology
Accepting new patients
Locations
Expertise
Biography
Mihir Patel, MD, FACG, MSc is board-certified in internal medicine and gastroenterology by the American Board of Internal Medicine. He earned his medical degree from the Maharaja Sayajirao University of Baroda in India. At the University of Louisville in Kentucky, he completed his internal medicine residency.
Patel then completed a fellowship in gastroenterology and hepatology at Mayo Clinic in Jacksonville, Florida and a fellowship in advanced endoscopy from Cleveland Clinic in Ohio.
Dr. Patel is welcoming new patients ages 16 and up and accepts most insurance plans.
Services


EGD, Colonoscopy, Enteroscopy


Video capsule endoscopy


Endoscopic Ultrasound (EUS) for diagnostic and complex therapeutic cases


ERCP with Spyglass assessment


EGD, Colonoscopy, Enteroscopy


Video capsule endoscopy


Endoscopic Ultrasound (EUS) for diagnostic and complex therapeutic cases


ERCP with Spyglass assessment for bile duct and pancreatic cancer


Endoscopic Mucosal Resection (EMR)


Percutaneous Endoscopic Gastrostomy (PEG)


Esophageal and intestinal stenting


Bravo capsule study for acid reflux symptoms


Esophagus and Anorectal Manometry


Special interest in disease prevention and public health


Assessment for bile duct and pancreatic cancer


Endoscopic Mucosal Resection (EMR)


Percutaneous Endoscopic Gastrostomy (PEG)


Esophageal and intestinal stenting


Bravo capsule study for acid reflux symptoms


Esophagus and Anorectal Manometry


Special interest in disease prevention and public health


Education
M.S. University Boroda Medical College
Fellowships
Cleveland Clinic
Mayo Clinic in Jacksonville - Graduate Education
Residencies
Univ. of Louisville Med. School
Board Certifications
Gastroenterology: The American Board of Internal Medicine