Christian Birkedal, MD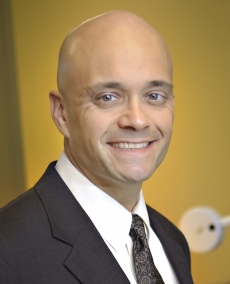 Christian Birkedal, MD
Bariatric Surgery
General Surgery
Accepting new patients
Locations
Daytona Beach
AdventHealth Medical Group General Surgery at Daytona Beach
305 Memorial Medical Parkway
Suite 205
Daytona Beach, FL 32117
386-200-5394
Formerly known as Healthcare Partners Memorial Surg Care
Expertise
Biography
For more information, click here to visit our Bariatric Surgery website.
Prior to joining AdventHealth Daytona Beach, Dr. Birkedal served as the medical director of the Wound Treatment Center and Chairman of the Department of Surgery at Capital Regional Medical Center in Tallahassee.
Dr. Christian Birkedal now serves as the medical director of bariatric services at AdventHealth Daytona Beach, a 239-bed hospital in Daytona Beach.
The AdventHealth Daytona Beach Bariatric Center has been accredited as a Comprehensive Center under the Metabolic and Bariatric Surgery Accreditation and Quality Improvement Program (MBSAQIP) for surgical treatment of severe obesity and its related conditions.
What You Should Know About Bariatric Surgery

Have you been battling obesity and are ready to live a healthier, more fulfilling life? Dr. Christian Birkedal and his staff are here to help you attain your weight loss and improved health-related goals. We offer both surgical and non-surgical weight loss options. Whether you simply need some help getting back on track with the knowledgeable direction from our medical weight loss team, or if you are interested in a surgical approach, we develop a plan specific to each patient's needs and goals to help them on their path to a healthier life. Our team is committed to long-term weight loss management and is here to support you as you conquer your weight loss goals.
Medically Supervised Weight Loss

Diets do not work. We sit down with each patient and analyze their current nutritional intake and physical activity level; then we formulate a nutritional plan that serves as a blueprint for their success whether they do or do not have weight loss surgery. Through our nutrition and wellness appointments our patients are educated about dietary intake, physical activity, behavior modification, and strategies to implement their changes as a new lifestyle and not a diet.
Surgical Weight Loss

If medically supervised weight loss has not provided you with the results you desire, you may be a candidate for weight loss surgery. While each insurance company has different requirements for patients to qualify for surgery, most require a patient to have a Body Mass Index (BMI) of 35 and have a co-morbidity like diabetes, sleep apnea, or hypertension, or a BMI greater than 40 without a co-morbidity. Our experienced team will explore your insurance benefits to determine if your insurance company covers weight loss surgery and what requirements you must meet. For further information on what your current BMI is click here.
Dr. Birkedal offers the following surgical weight loss options:


Sleeve Gastrectomy / Gastric Sleeve - This laparoscopic procedure is performed through several small incisions through the patient's abdomen. Surgically, 75-85% of the stomach is removed, leaving behind a smaller gastric pouch that restricts the amount of food consumed. The gastric sleeve procedure works in two ways; first it limits how much food can be eaten at one sitting. Second, by removing the portion of the stomach that produces a hormone called ghrelin, which regulates a person's hunger, people will feel less hungry and will feel fuller faster.


Roux-en Y Gastric Bypass - The gastric bypass, or Roux-en Y gastric bypass, is a procedure that creates a smaller pouch from a patient's stomach and then reroutes the intestines. When the intestines are rerouted the body digests and absorbs food differently. This change in addition to a smaller pouch requiring the patient to eat less and feel fuller, results in weight loss.


Surgical Outcomes

Metabolic and bariatric surgery can lead to the improvement or resolution of various obesity-related co-morbid conditions, including but not limited to:


Obstructive sleep apnea


Hyperlipidemia


Hypertension


Type 2 diabetes


Additional outcomes are possible and will be discussed during your initial consultation with Dr. Birkedal.
Services


Single incision surgery


Minimally invasive breast surgery


Colon surgery


Minimally invasive hernia surgery


Thyroid and endocrine surgery


Bariatric surgery


Skin grafts, flaps, and advanced wound care


Education
The University of Alabama at Birmingham
Residencies
General - Montclair Baptist Medical Center - CLOSED
Board Certifications
Surgery: The American Board of Surgery