Christian Birkedal, MD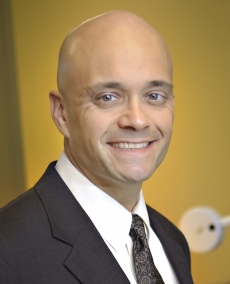 Christian Birkedal, MD
Bariatric Surgery
General Surgery
Accepting new patients
Locations
Daytona Beach
AdventHealth Medical Group General Surgery at Daytona Beach
305 Memorial Medical Parkway
Suite 205
Daytona Beach, FL 32117
386-200-5394
Formerly known as Healthcare Partners Memorial Surg Care
Expertise
Biography
Prior to joining AdventHealth Daytona Beach, Dr. Birkedal served as the medical director of the Wound Treatment Center and Chairman of the Department of Surgery at Capital Regional Medical Center in Tallahassee.
Dr. Christian Birkedal now serves as the medical director of bariatric services at AdventHealth Daytona Beach, a 239-bed hospital in Daytona Beach.
The AdventHealth Daytona Beach Bariatric Center has been accredited as a Comprehensive Center under the Metabolic and Bariatric Surgery Accreditation and Quality Improvement Program (MBSAQIP®) for surgical treatment of severe obesity and its related conditions.
Services
Single incision surgery


Minimally invasive breast surgery


Colon surgery


Minimally invasive hernia surgery


Thyroid and endocrine surgery


Bariatric surgery


Skin grafts, flaps, and advanced wound care


Education
The University of Alabama at Birmingham
Residencies
General - Montclair Baptist Medical Center - CLOSED
Board Certifications
Surgery: The American Board of Surgery