Angela Fals, MD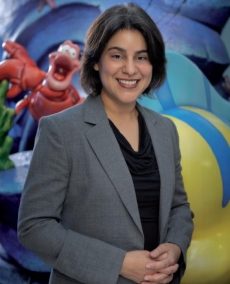 Angela Fals, MD
Pediatric Medicine
Pediatrics
Accepting new patients
Locations
Expertise
Biography
Angela Fals, MD is a board certified pediatrician and obesity medicine physician who specializes in providing medically supervised weight management for children and adolescents. Dr. Fals earned her medical degree and completed her residency training in pediatrics at Loma Linda University School of Medicine and Loma Linda University Children's Hospital, respectively. Dr. Fals is both a Fellow of the American Academy of Pediatrics and a Diplomate of the American Board of Obesity Medicine. She combines her unique knowledge of pediatrics and weight management practices to offer children the most innovative and engaging options to control their weight and avoid a lifetime of obesity. Her multi-disciplinary approach combines medical therapies, counseling, education and physical fitness routines to teach children healthy habits they can carry into adulthood. Awards & Recognition 2016 President's Council on Fitness, Sports, & Nutrition Community Leadership Award; 2013 Patient Experience Top Performer - 99th percentile in patient experience; 2012 - Recognition by the U.S. Surgeon General for the Healthy 100 Kids Weight and Wellness Program headed by Dr. Fals; 2011 Florida Congressman Webster Floor Speech, House of Representatives/ Congressional Record.
 
Differentiators English, Spanish and French speaker; working with other physicians across the country to establish treatment protocols and conduct national multi-site research studies; service on local boards including Reducing Obesity in Central Florida Kids (ROCK) and the Edible Education Experience (EEE) at the Emeril Lagasse Foundation Kitchen House and Culinary Garden; panelist with the Obesity Action Coalition sponsored by Orlando Sentinel.
Care Philosophy
An advocate for health and wellness in children and teens, Dr. Fals is especially sensitive to patients struggling with their weight and associated medical complications. She strives for each child/teen to take an active part in their health journey as the family and multidisciplinary specialists work as a team.
Education
Loma Linda Univ. School of Medicine
Residencies
Loma Linda University School of Medicine
Board Certifications
Pediatrics: American Board of Pediatrics