Stefoni Stratton, PA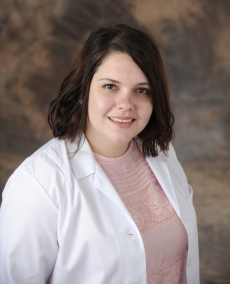 Stefoni Stratton, PA
Pediatric Medicine
Accepting new patients
Locations
Mount Dora
AdventHealth Medical Group Pediatrics at Mount Dora
1502 N Donnelly St
Suite 103
Mount Dora, FL 32757
352-383-0624
Formerly known as Mount Dora Pediatrics
Expertise
Biography
Stefoni Stratton, PA-C, is a certified physician assistant dedicated to providing quality, patient-oriented care. She is highly experienced evaluating patients, allowing her to support Dr. Michael Baker with working diagnoses and treatment plans. As part of the team, she provides routine patient management including test interpretation and medication prescribing, where appropriate. Stefoni is a graduate of the highly competitive Physician Assistant graduate program at Harding University in Searcy, AR.

Awards & Recognition
NCCPA certified

Differentiators
Stefoni assists in robotic-assisted surgery, laparoscopic and open surgeries. She also cares for patients in the clinic and hospital. She spends time explaining to patients their disease, prognosis, and plan of care. She strives to provide a compassionate environment for her patients.
Care Philosophy
Stefoni strives to provide quality health care while ensuring that each patient understands their plan of care.