Sridhar Goli, MD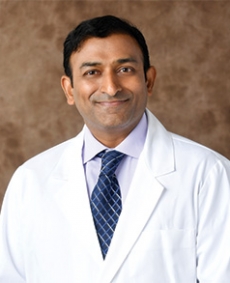 Sridhar Goli, MD
Pediatric Gastroenterology
Pediatrics
Accepting new patients
Locations
Expertise
Biography
Sridhar Goli, MD, is a board-certified pediatrician and pediatric gastroenterologist who specializes in the diagnosis and treatment of complex digestive and nutritional disorders in children. An expert diagnostician and clinician, Dr. Goli is known for his compassionate bedside manner when treating children with gastrointestinal, liver, pancreatic, and nutritional disorders. His areas of focus include upper endoscopy, colonoscopy, capsule endoscopy, PEG tube placement, polypectomy, variceal banding and management of inflammatory bowel disease and other chronic digestive issues in kids. Dr. Goli attended Syracuse University as an undergraduate before moving to India to receive his medical degree from Mahadevappa Rampure Medical College. He completed his residency at Saint Peter's University Hospital in New Jersey, following up with fellowship training in pediatric gastroenterology at the State University of New York in Brooklyn.
Fellowships
SUNY downstate Medical Center - Brooklyn
Residencies
St Peter's University Hospital
State University of New York Upstate Medical University
Saint Peter's University Hospital
Board Certifications
Pediatric Gastroenterology: The American Board of Pediatrics
Insurances
Note:- The list below is for reference purposes only and is subject to change. Please check with your health plan to confirm that Sridhar Goli, MD is included before scheduling an appointment.