Michael Westerveld, PHD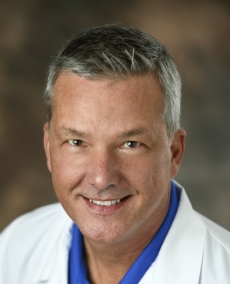 Michael Westerveld, PHD
Neuropsychology
Psychology
Accepting new patients
Locations
Orlando
615 E Princeton Street
Suite 101
Orlando, FL 32803
407-303-8877
Expertise
Biography
Michael Westerveld, PhD, ABPP-CN is a board-certified clinical neuropsychologist who is the Director of the Florida Center for Neuropsychology. He evaluates and treats patients with a wide array of medical and developmental conditions that affect cognitive, behavioral, and emotional functioning. He has in-depth understanding of how certain medical conditions can impact brain development and performance in school, work, at home, and in the community. Through detailed assessment of function, Dr. Westerveld and the neuropsychology team helps patients and their families understand and cope with the complex issues that can accompany medical and developmental disorders. Dr. Westerveld earned his PhD in clinical psychology from Fairleigh Dickinson University in New Jersey. Following an internship in neuropsychology at VA Medical Center in East Orange NJ, he went on to completing an advanced fellowship in neuropsychology at Yale University in Connecticut. He remained on the faculty as an Associate Professor at Yale Medical School of 20 years before coming to Florida Hospital in 2008.  
Awards & Recognition
Dr. Westerveld is a Fellow of the American Psychological Association, the National Academy of Neuropsychology, and the American Academy of Clinical Neuropsychology. He serves on national advisory panels for Neuropsychology, and is also a two-term past President of the American Board of Clinical Neuropsychology.
Differentiators
One of only 5 Neuropsychologists in Florida with board certification in both Clinical Neuropsychology and Pediatric Subspecialty certification through the American Board of Clinical Neuropsychology. Unique skills include functional brain mapping and Wada testing and nearly 30 years experience with cognitive and behavioral comorbidities of epilepsy and other complex medical conditions.
Care Philosophy
Dr. Westerveld understands how illness affects not just the patient, but the whole family. He builds relationships with patients, and treats everyone as if they were his own family. 
Education
Fairleigh Dickinson University
Board Certifications
Clinical Neuropsychologist: American Board of Professional Psychology