Cassandra Cespedes, PHD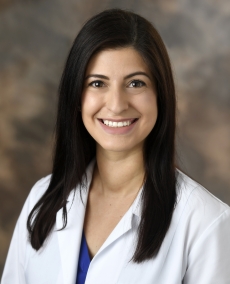 Cassandra Cespedes, PHD
Neurophysiology
Psychology
Accepting new patients
Locations
Orlando
AdventHealth Medical Group Pediatric Neuropsychology at Orlando
615 E Princeton Street
Suite 101
Orlando, FL 32803
407-303-8877
Formerly known as FL CTR FOR NEURO PSY
Expertise
Biography
Dr. Carrasco treats every patient individually, taking into consideration their unique values and characteristics in all aspects her services.
Dr. Carrasco's interests consist of spending time with family, traveling, exercising, and going to the movies. 
Cassandra Cespedes Carrasco, Psy.D. is a bilingual (English and Spanish) clinical psychologist at the Florida Center for Neuropsychology. Dr. Carrasco earned her doctoral degree from Nova Southeastern University in south Florida. She completed her clinical internship at the Institute for Child & Family Health, Inc. in Miami, FL, followed by a postdoctoral fellowship at Arkansas Families First, LLC in Little Rock, Arkansas, where the focus of her training consisted of outpatient therapy (e.g., individual, family, group) and comprehensive psychological evaluations. Dr. Carrasco provides short-term outpatient therapy to children, adolescents, and young adults (ages 7-25) presenting with an array of concerns. Commonly treated concerns include adjustment problems related to a medical diagnosis, difficulties with compliance to medical regimen, and co-morbid psychological difficulties such as depression, anxiety, behavioral issues, autism spectrum, and trauma-related disorders. She works closely with patients and their families, providing psychoeducation, evidence-based treatment (e.g., CBT, ERPT, DBT), and parental support as needed.
Education
Nova Southeastern University Fort Lauderdale