Kristell Valverde, MD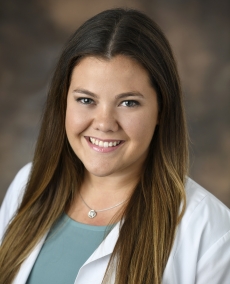 Kristell Valverde, MD
OBGYN
Accepting new patients
Locations
Celebration
AdventHealth Medical Group OB/GYN at Celebration
380 Celebration Place
2nd floor
Celebration, FL 34747
407-303-4220
Formerly known as OB/GYN at Celebration
Expertise
Biography
Dr. Valverde is an honors graduate of the University of Florida who earned her medical degree on a trustee scholarship at New York Medical College in Valhalla, NY. She completed her residency training in obstetrics and gynecology as part of a busy program that delivers 14,000+ babies annually and is a leader in minimally invasive surgery, capping her tenure as Academic Chief Resident. An experienced researcher whose most recent work has focused on Cesarean vs. vaginal delivery of growth-restricted babies, Dr. Valverde also has special interests in high-risk pregnancies, abnormal bleeding and fibroids, birth control and family planning.
Awards & Recognition

2015-2016 Chief Resident at Winnie Palmer Hospital; 2015-2016 Minimally Invasive Quality Committee Member; 2014-2015 Emergency Medicine and OB/GYN Liaison; 2013 University of Central Florida Clinical Educator
Differentiators

Bilingual, born in Dominican Republic and raised in Miami, Florida. Medical training in New York. Personally affected by cancer at a young age, and therefore likes to share with her patients that same empathy and compassion she was shown during some of the vulnerable and sensitive moments of life.
Care Philosophy
To provide individualized and personal care to women, at all stages in their life.
Residencies
Orlando Regional Medical Center