Mark Harvey, MD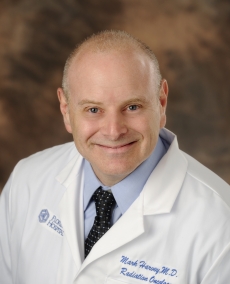 Mark Harvey, MD
Radiation Oncology
Accepting new patients
Offers video visits
Locations
Expertise
Biography
Mark Harvey, MD, is a board-certified radiation oncologist who specializes in advanced radiation therapy including 3-D conformal radiation therapy, accelerated partial-breast irradiation, high-dose rate brachytherapy, prostate seed implantation, radiosurgery, stereotactic body radiation therapy, image-guided radiation therapy and intensity-modulated radiation therapy to treat cancers of the head, neck, breasts and urologic system. A noted researcher, diagnostician and clinician in Central Florida, Dr. Harvey earned a law degree from the UCLA School of Law prior to initiating his medical training at the University of Miami, where he also carried out his internship and internal medicine residency in radiation oncology.
Education
University of Miami - Miller School of Medicine - Graduate Education
Residencies
Jackson Memorial Hospital - Graduate Education
University of Miami Hospital
Board Certifications
Radiation Oncology: The American Board of Radiology
Insurances
Note:- The list below is for reference purposes only and is subject to change. Please check with your health plan to confirm that Mark Harvey, MD is included before scheduling an appointment.
AdventHealth Advantage Plan
Allegiance
Oscar Health