Ravi Shridhar, MD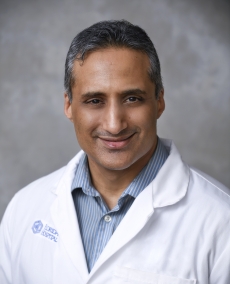 Ravi Shridhar, MD
Radiation Oncology
Accepting new patients
Offers video visits
Locations
Expertise
Biography
Ravi Shridhar, MD, is a board-certified radiation oncologist who is an authority on advanced TheraSphere® radioembolization treatment and specializes in treating patients with gastrointestinal, genitourinary and lung cancers. A former Chief of Radiation Oncology at the Moffitt Cancer Center in Tampa, he is known for his excellence in brachytherapy, chemoradiotherapy, combined modality therapy, stereotactic radiosurgery, conformal radiotherapy, image-guided radiotherapy and more. Patients diagnosed with adenocarcinomas, bone cancer, anal neoplasms, esophageal cancer, colorectal cancer, pancreatic and prostate cancer, cholangiocarcinoma and metastatic cancers are regularly referred to his care due to his proven clinical excellence.
Education
Wayne State University School of Medicine
Residencies
Detroit Receiving Hospital
Board Certifications
Radiation Oncology: American Board of Radiation Oncology
Insurances
Note:- The list below is for reference purposes only and is subject to change. Please check with your health plan to confirm that Ravi Shridhar, MD is included before scheduling an appointment.
AdventHealth Advantage Plan
Allegiance
Oscar Health