D. Ashley Hill, MD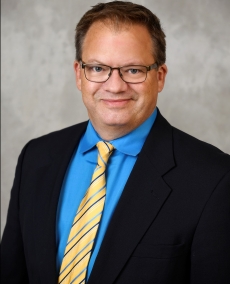 D. Ashley Hill, MD
OBGYN
Accepting new patients
Locations
Expertise
Biography
Ashley Hill, MD, is a Medical Director of obstetrics and gynecology at AdventHealth Medical Group and Associate Director of the AdventHealth Graduate Medical Education Program's Department of Obstetrics and Gynecology. Additionally, Dr. Hill is a Professor of Obstetrics and Gynecology at the UCF College of Medicine. He received his medical degree from the University of South Florida College of Medicine, where he also completed his residency. Dr. Hill specializes in abnormal uterine bleeding, treatment of uterine fibroids, minimally invasive gynecologic surgery, normal and high-risk pregnancies, and ultrasonography. He particularly enjoys meeting and helping educate patients. He has published a number of papers in medical journals, is the Medical Director of the M.O.S.T. obstetrics simulation program, and serves on the SCOPE office safety program for the American College of Obstetricians and Gynecologists.
Awards & Recognition

Dr. Hill has received numerous Teacher of the Year awards, several community service awards, and the William H. Kadel award (Eckerd College) for career alumni achievement. He was Chief Resident at the USF College of Medicine, and is a member of the AOA and Omicron Delta Kappa honor societies.
Differentiators

Dr. Hill listens closely to every patient and customizes his care to create the most effective treatment plans. As a medical educator he works hard to teach patients so that they can be partners in their care.
Care Philosophy
To provide hand-crafted care that is personalized, safe, and effective.
Education
University Of South Florida
Board Certifications
Obstetrics & Gynecology: American Board of Obstetrics & Gynecology