Daniel Won, MD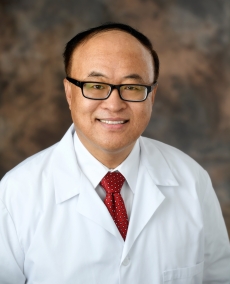 Daniel Won, MD
Neurosurgery
Accepting new patients
Locations
Orlando
AdventHealth Medical Group Pediatric Neurosurgery at Orlando
615 E Princeton St
Suite 101
Orlando, FL 32803
407-236-0006
Formerly known as Neurosurgeons for Kids
Expertise
Biography
Daniel J. Won, MD, FACS, FAANS, is a board-certified neurosurgeon with over three decades of experience providing highly specialized neurosurgical treatments in hospitals across California. His credentials include neurosurgical residencies at the University of Maryland and Georgetown University and fellowship training in pediatric neurosurgery at the prestigious Institute for Neurology and Neurosurgery at Beth Israel Medical Center in New York under late Dr. Fred Epstein. Dr. Won is a noted clinician and researcher whose recent work has focused on surgical techniques to avoid posterior fossa syndrome and on modification of ventriculo-peritoneal shunts to decrease the incidence of shunt complications.

Awards & Recognition
Member of Alpha Omega,Alpha Medical Honor Society.

Differentiators
Very personable, very low complication rates in surgery, infection and readmission to hospital care. Takes great pride in his patient's outcomes.
Care Philosophy
Dr. Won treats all of his patients with state of the art medical care minimizing complications and morbidity. Believes in divine power of healing when we trust in God.
Education
Loma Linda University School of Medicine
Fellowships
Beth Israel Medical Center
Residencies
MedStar Georgetown University Hospital - Graduate Education
University of Maryland Medical Center
Georgetown University
University of Maryland/School of Medicine
Board Certifications
Neurological Surgery: The American Board of Neurological Surgery